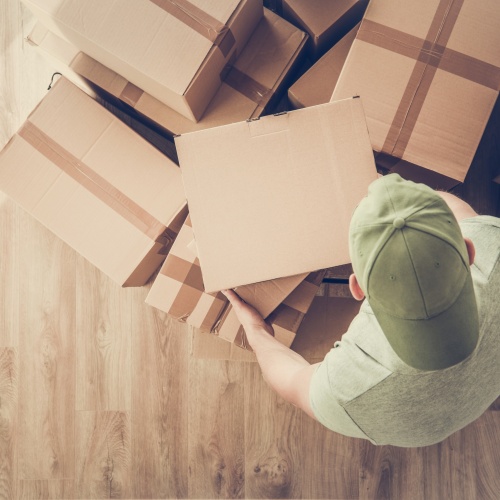 our benefits
Flexible & Diverse
Moving Options
Three Daves was founded thirty one years ago by two guys, both were named Dave. They Didn't think two Daves Sounded as good as 3 so they told customers the third Dave just set in the truck. Well, through the years the company was sold to the previous owner Adam Mirsky after owning the company for 17 years he decided to sell the company to it's current owner Aubrey Surface. Now coming from the moving and storage industry with 22 years experience managed to work his way up the ladder starting off as a helper, a driver, handling operations, sales, becoming a contractor with a major van line with exposure to household, commercial, government and hospitality moves. He can handle all aspects of your move.
Fully Licensed
Moving Protection
Online Tracking
Professional Movers
WE'LL DELIVER YOUR HOPES, YOUR DREAMS, YOUR LIFE LONG POSSESSIONS PROFESSIONALLY AND ON TIME.
Your personal belongings are just as important to us as they are to you to trust to an amateur, fly-by-night truck jockeys or unscrupulous logistics companies. We deliver every time, and that's a promise.
We take pride in our trucks and moving equipment making sure that your belongs arrive safe and on time.
WE KNOW THE INS AND OUTS OF MOVING AND STORAGE
The difference, in one word, is experience. Our drivers, dispatch people, customer service representatives are courteous, efficient, professional and always there to help with all of your needs.
Our moving staff are put through extensive training and background checks before they are allowed into your home. We take pride in knowing that your family and possessions are safe at all times during your move.
Customers Are Talking
Professional service, had my quote correct within a half hour of their estimate site unseen. They even accommodated my last minute change of moving day. I really appreciated their help and wonderful customer service!
I recently recommended them for a family member and the move went great. I was there for parts of it and everyone was very friendly and very informative. Would recommend them again.
Amazing crew! We moved our office that had over 10 years and 3 offices of combined clutter. The crew at 3 Daves were amazing! Professional. Efficient. Friendly. I could go on. From customer service setting things up till the very end. Great job guys! (And girls) we really appreciate your hard work.
moving professionals
Our Team
We've implemented a new training system for all employees that includes cross training in all relevant areas of the company. We think this commitment to our workforce is really a commitment to you, our customer.
Packing Your Furniture
Creating Checklists
Long Distance Moving
Contact Us
11622 LUCKY HILL ROAD SUITE C,
REMINGTON, VA 22734
The 3 Dave's Promise
Our customer's our number one.
Our employee's are professional.
​We use quality moving materials.
​Insured and bonded loading crew.
​Protection plans and secure storage.
​Affordable rates with no hidden fees.